Noctuint Wins 2016 Partner of the Year Regional Award
Zveřejněno: 28. 09. 2016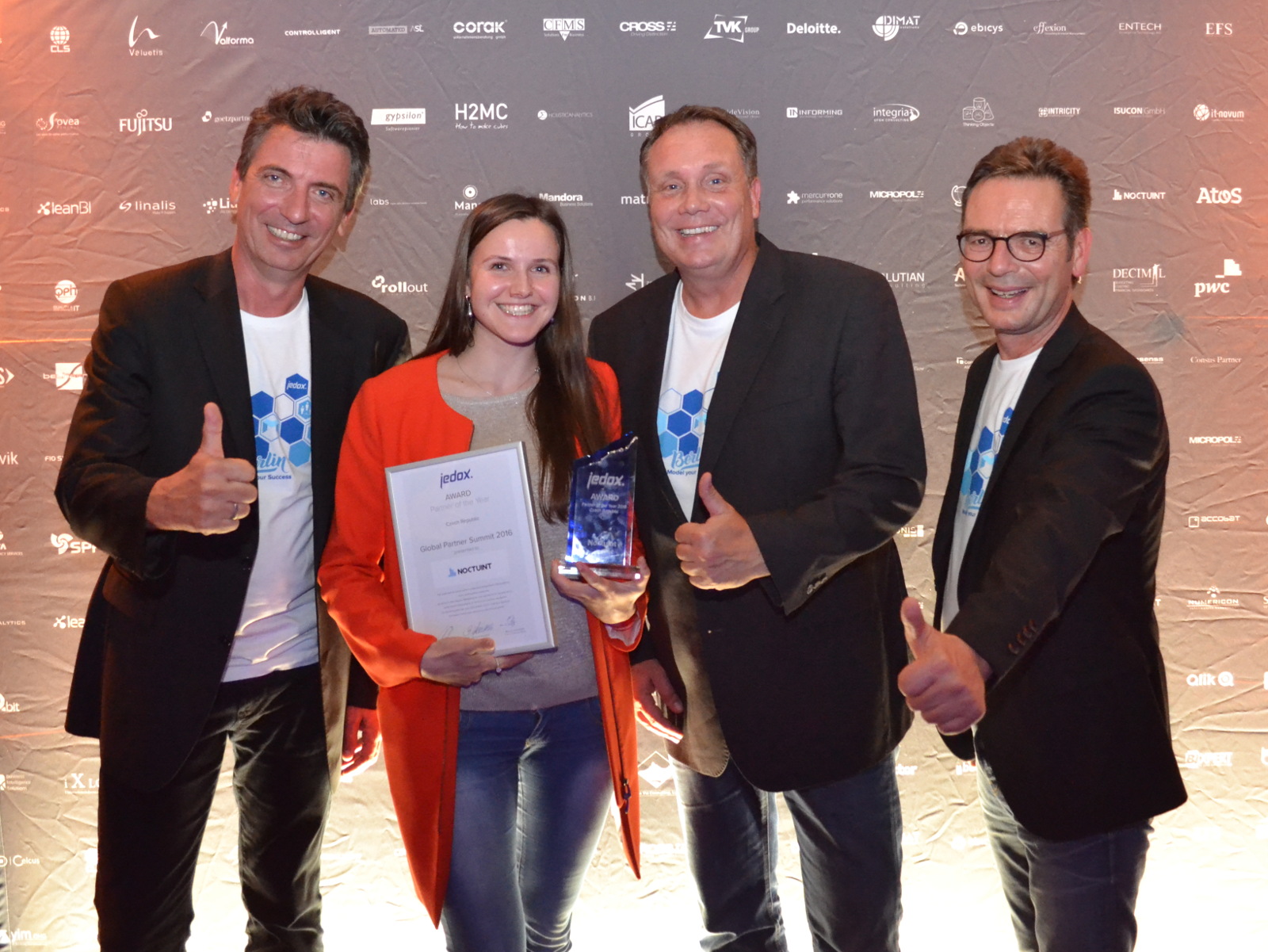 Jedox honors Business Intelligence and Enterprise Planning Specialists at Jedox Global Partner Summit in Berlin
Noctuint announced today winning the "2016 Jedox Partner of the Year Czech Republic Award". Noctuint was honored among a global field of top Jedox Partners for excellence in providing trusted, innovative, and user-centric BI and Enterprise Planning solutions built on Jedox technology. The award was presented at the annual Jedox Global Partner Summit in Berlin.
"Jedox and Noctuint together create powerful solutions for companies seeking to simplify their planning, reporting, and analysis," said Bernd Eisenblätter, CSO, Jedox. "Partners like Noctuint are setting the standard for innovation and making a significant and valued contribution towards the joint international growth of Jedox and its partner ecosystem."
"Noctuint is one of our more recent Jedox partners and this year acquired several new Jedox projects in the Czech Republic, including a major project at a leading pharmaceutical chain. We are very pleased with the relationship with Noctuint and our very similar working cultures and an absolute focus on customer satisfaction. We are pleased to present this well-deserved award to Noctuint and we greatly look forward to the future and our combined growth," said Andreas Simon, Director Sales EMEA, Jedox.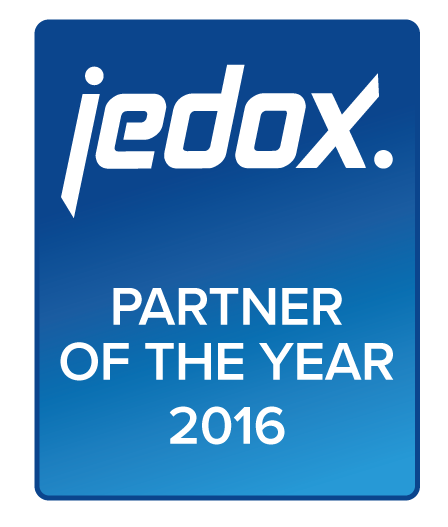 The Jedox Partner Award honors outstanding achievement and excellence in the Jedox Partner community. Award winners are recognized for their commitment to Jedox market development, their focus on customer satisfaction, and for achieving year-over-year sales growth.
"We are pleased and honored to accept this award and to join other admired and respected Jedox Award Winners. 2016 was a great year for Jedox and Noctuint and we are happy to celebrate our achievements here in Berlin Global Partner Summit. We are looking forward for the new announced Jedox 7 version to bring even better experience for our customers," said Martin Doležal, CFO, Noctuint.
Winners of the 2016 International Jedox Partner Awards were announced on September 27 2016, during a gala celebration at the Partner Summit, Jedox's annual global partner conference. This year's Partner Summit was held in Berlin for three days of learning, networking, and celebrating. The event brought together more than 150 partners, product experts, and industry thought leaders.
Jedox simplifies planning, analysis, and reporting with one unified and cloud-based software suite. Jedox empowers decision makers and business users across all departments and helps them work smarter, streamline business collaboration, and make insight-based decisions with confidence. Over 1,900 organizations in 127 countries use Jedox for real-time planning on the web, in the cloud, and on any device. Jedox is a leading Business Intelligence and Corporate Performance Management solution provider with offices on four continents and with over 180 certified business partners. Independent analysts Gartner, Howard Dresner and BARC recognize Jedox for its leading enterprise planning solutions.
More information: http://www.jedox.com/en/press/jedox-partner-awards-2016